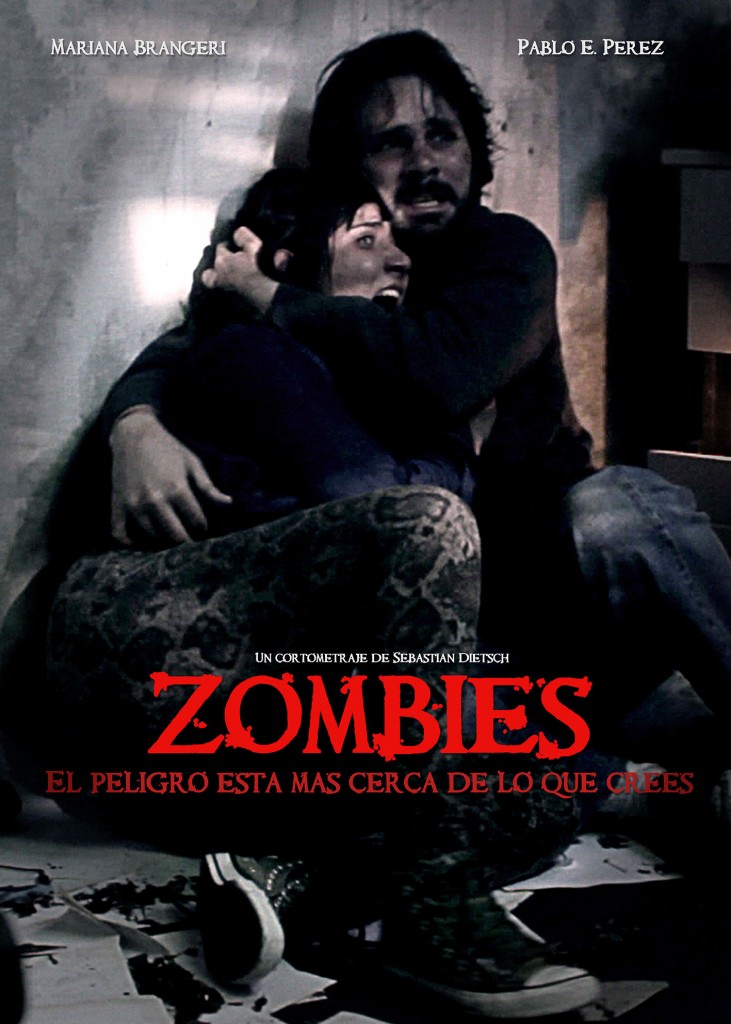 Redux
Length: 8:50
Genre: Sci Fi/Thriller
Director: Vitaly Verlov
Famous Actors: Erik Roberts
Awards: Official Selection Cannes Film Festival
Working Poor
A single father goes to extraordinary lengths to make a life for himself and his young daughter in his working class neighborhood.
Length: 25:00
Director: Steven Bozga
Genre: Drama
Cast: Thaddeus Schneider, Caroline Whitney Smith
Awards: WINNER Best Actor In A Short- Chain Film Festival, WINNER Best New Work- Chain Film Festival, OFFICIAL SELECTION Big Apple Film Festival
Him & Her
The beginning and end of a relationship, as told from the perspective of both Him, and Her.
Starring:Courtney Lakin, Christopher Van EscobarRuntime:9 minutes
Shakespeare With Noodles
Shakespeare With Noodles is a documentary short film about a unique summer theatre troupe in Hastings, Nebraska.
Starring:Emily Aldrich, Evan Amen, Kylie ClinebellRuntime:15 minutes
Reservations For Three
Two people, one menu, lots of reservations!
Length: 13:30
Director: Steven Bennett
Genre: Comedy
Cast: Kelly Perine, Leanne Melissa Bishop, David Wetzel
Awards: WINNER Best Short Narrative- Manhattan Film Festival, WINNER Best of Fest- Illinois International Film Festival
Mine
Length: 30:00
Genre: Horror/Thriller
Director: Michael P. Vidler
Awards: Best Actress – Macabre Faire Film Festival, Best International Short – Williamsburg International Film Festival
Calumet
Length: 15:00
Genre: Drama
Director: Alex Thompson
Famous Actors: Austin Pendleton, Ann Whitney
Awards: Jury Award – Rome International Film Festival
THE FORGOTTEN CHILDREN
The owners of a foster care home venture out to search for the orphan girl in their care - who has disappeared into the nearby woods - unaware of the impending threat to their existence.
Length: 11:58
Director: Jason Michael Hooker
Genre: Horror
Cast: Halyna Mykyta, Paul Dawber, Etienne Goessens, Kathryn Tohill
Awards: WINNER Gold Award- Spotlight Horror Film Awards
LEAP
In this heartfelt dramedy, a young woman moves to Venice, California with big aspirations but gets weighed down in the daily grind of survival until a meeting with a writer forces her to confront her fear of taking a risk on her dreams.
Length: 19:12
Director: Deb Foster
Genre: Romance/Love
Cast: Robert Aldredge, Deb Foster, Jim Pirri, Jermain Hollman
Awards: WINNER Best Actress- IndieFEST Film Awards
KILL OFF
A vivacious woman with Down Syndrome forms an unlikely friendship with a Sudanese refugee through their mutual love of the street dance, KRUMP.
Length: 14:46
Director: Genevieve Clay-Smith
Genre: Family
Cast: Jamie Brewer, Abbey Earl, Mandela Mathia
Awards: WINNER People's Choice- The Extraordinary Film Festival, WINNER Jury Award for Inspiration- South Dakota Film Festival, WINNER First Prize for Direction- Rhode Island International Film Festival
Irene and Marie
Length: 12:00
Genre: Drama
Director: Alex Thompson
Famous Actors: Olympia Dukakis, Burt Young
Awards: Newport Beach Film Festival, The New York Greek Film Festival
Jesse and the Fountain of Youth
*Jesse,a street musician, runs from tragedy in Oklahoma to New York. He busks insubways, and there finds a producer who hears his song "Fountain of Youth". Jesse finds redemption by recording it with musicians in a studio above ground.
Length: 11:36
Director: Tracey Anarella
Genre: Documentary
Cast: Jesse Cohen
Awards:
Idyllwild Film Festival - Best Short Film,
Laughlin International Film Fest - Best Short Doc
BROKEN SLEEP
A woman from the Victorian era time travels into a dilapidated tattoo parlour and meets its unsuspecting owner.
Length: 12:08
Director: Tom Dowuona-Hyde
Genre: Drama
Cast: Senie Pritti, Tom Beaurepaire
Awards:
 
THE CALL OF CHARLIE
A trendy Los Angeles couple sets up a blind date for two of their friends, one of whom is an ancient evil deity from beneath the sea. Unfortunately, on the evening of the rendezvous, two interlopers unexpectedly arrive at dinner to make the situation all the more awkward.
Length: 14:33
Director: Nick Spooner
Cast: Brooke Smith (Diane), Harry Sinclair (Mark), Roberta Valderrama (Virginia), Evan Arnold (Jay), Kristin Slaysman (Maureen), Sven Holmberg (Charlie) and Bradley Bundlie (Anton).
Genre: Comedy
Awards:
• Boston Science Fiction FF - **BEST CREATURE FX
• Boston Underground FF - **BEST NEW ENGLAND FILM
• International Horror Hotel - **2nd PLACE HORROR COMEDY SHORT
Brooklyn United
*Brooklyn United is a marching band organization that protects young people from the streets, gangs and worse. Exec. Dir., Ty Brown experiences a fall from grace due to his alleged sexual misconduct with an underage female band member. We see how Brown turns his life around
Length: 11:00
Director: Tracey Anarella
Genre: Documentary
Cast: Ty Brown, Brandon Little
Awards:
Williamsburg International Film Festival - Official Selection
Cannes Short Corner - Official Selectio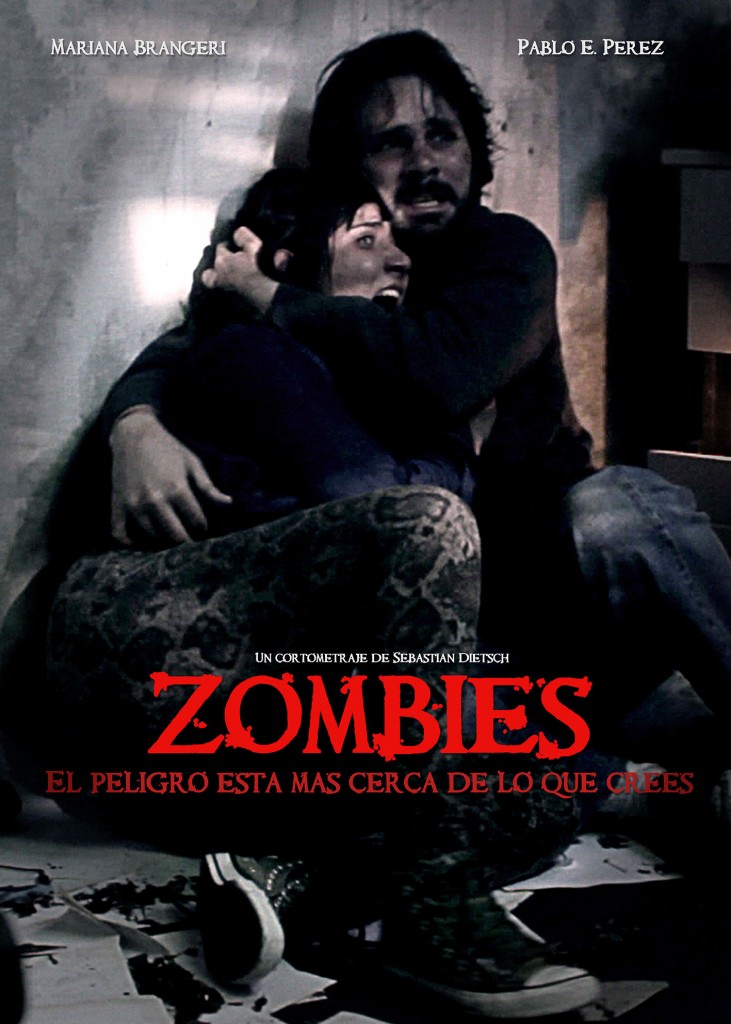 Zombies
Length: 9 minutes
Genre: Horror
Director: Sebastian Dietsch
Awards: Best Short Film - Argentinean Film Critics Association Awards 2015
There Is More Than One Answer